WHAT
Looking for a safe, enriching experience for your kids this summer that's close to the office?


Look no further than Camp Kata Kani Summer Camp in Bolingbrook, owned and operated by Camp Fire Illinois Prairie.

WHEN
We are pleased to offer eight full weeks of day camp during the summer, running from June 10 through August 9 and a partial schedule the week of the July 4th holiday.

Our camp schedule runs from 8 am to 4:30 pm with optional before-care beginning at 7 am and/or after care ending at 6 pm each day. 

Each week will feature a mix of sports and fitness, arts and crafts, nature, STEM, and community/leadership experiences and MORE.  Click on Registration to view.

Excellent summer camp for boys and girls.  Close to Chicago, Dupage, Will and Cook county areas.

COST
The camp fee includes lunch, afternoon snack, the cost of field trips and other expenses.
Before- and after-care is a available for an extra cost.  After-care includes an additional evening snack. 
Click on Registration below to view details and fees.

CONTACT

Please contact our summer camp director, Ryne "Ranger" Hanz at [email protected] or 630.629.5160. Call today to reserve your spot at camp.

Staffing Highlights
- Meet Ryne Hanz
Ryne "Ranger" Hanz is excited to be returning to Camp Kata Kani for the 2018 Summer Season as Camp Director. Ryne is a Romeoville native and graduated from North Central College with a B.A. in Psychology, with a focus on education and child development. He plans to gain a Masters in Counseling in the near future with the goal of becoming a school guidance counselor.
 
Ryne has served children in both resident care and school settings. During the school year he works in the Special Education Department at Community School District 200, currently assigned to Hubble Middle School working with students in the emotional support and autism programs.
 
Ryne joined Camp Fire in 2017, after returning from New Mexico where he and his wife worked with youth providing social and emotional education, academic support, and recreational opportunities in a resident care setting. He assisted with the development of Camp Fire Illinois Prairie's new After School program and is trained in Camp Fire's low ropes challenge course as a team building facilitator.
​
​​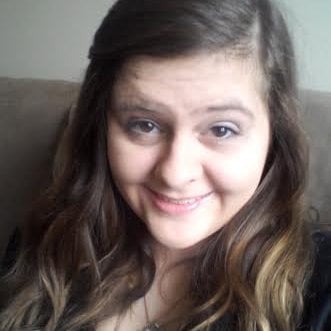 Staffing Highlights -
Meet Amanda Held
Joining Camp Kata Kani this summer as Assistant Camp Director is Amanda Held (a.k.a. Betta).  Amanda graduated from Carroll University with a Bachelor's in writing. She first fell in love with the magic of camp as a young camper in 2002, and has served roles as a camp counselor, camp unit leader, camp program director, assistant camp director, and before and after school facilitator in her adult career. Amanda brings with her an appreciation for outdoor teambuilding, a passion for building up campers and staff alike, as well as a love for nature writing. She is very excited for her first summer at Camp Kata Kani.
​
​
​​